Dowels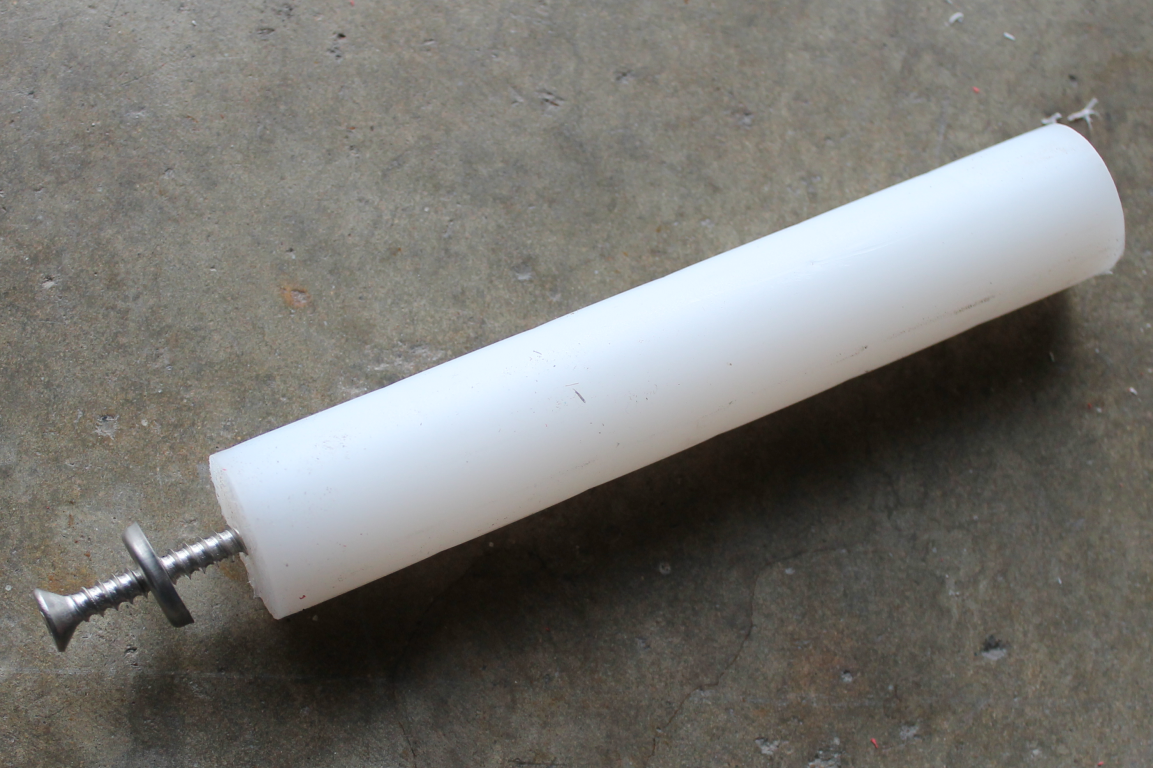 The Ridge Spirit Outfitting dowel is used to more firmly connect the saddle to the boat.  By doweling both ends of the saddle, the lateral motion between the top of the saddle and the thwarts is almost entirely eliminated.  This means that  even the slightest movements from the paddler's hips are translated into a reaction from the hull, providing a more responsive craft.  Our dowel is 1 inch diameter HDPE that will never rot.  Each dowel is 6 inches long and comes with a pre-drilled hole in one end and a stainless screw and cup washer for mounting to your thwarts.
---
Adjustable Foot Braces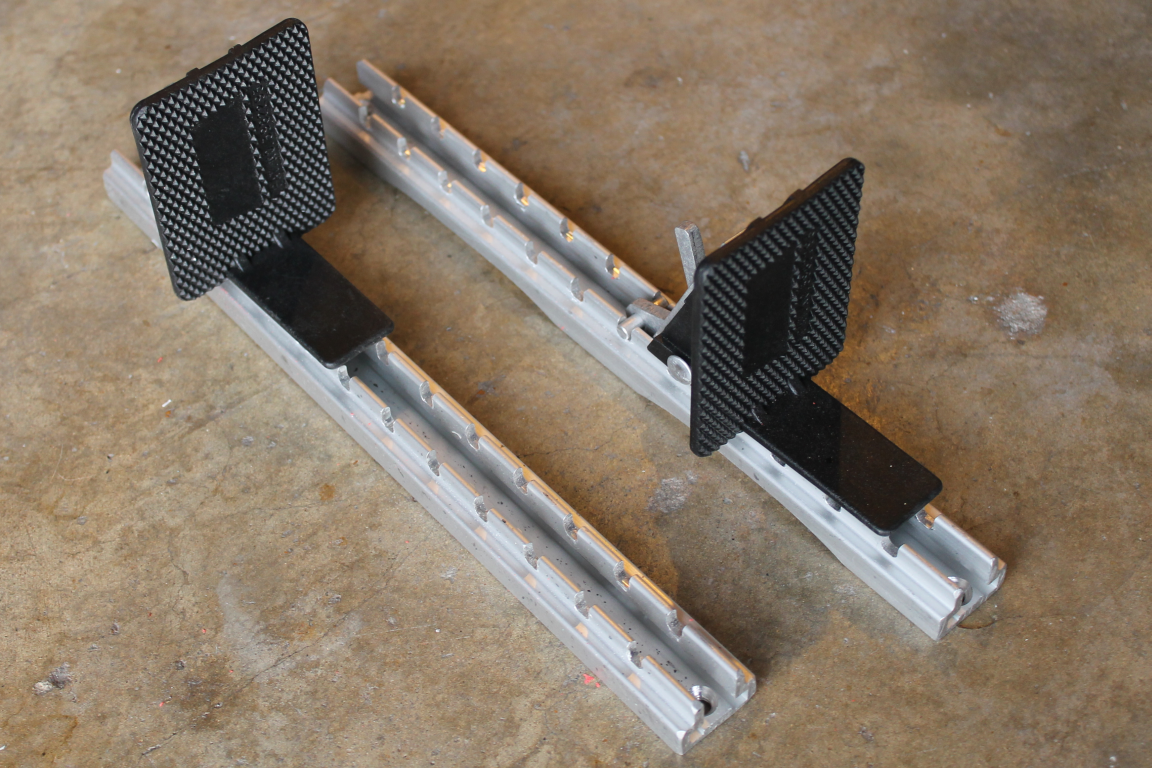 Ridge Spirit Outfitting offers Yakima-style adjustable foot braces, the industry standard for whitewater canoeing.  These foot braces consist of two 10 inch aluminum rails with an adjustable plastic foot pad with an aluminum insert for added strength.  Mounting hardware is not included.
---
Thwarts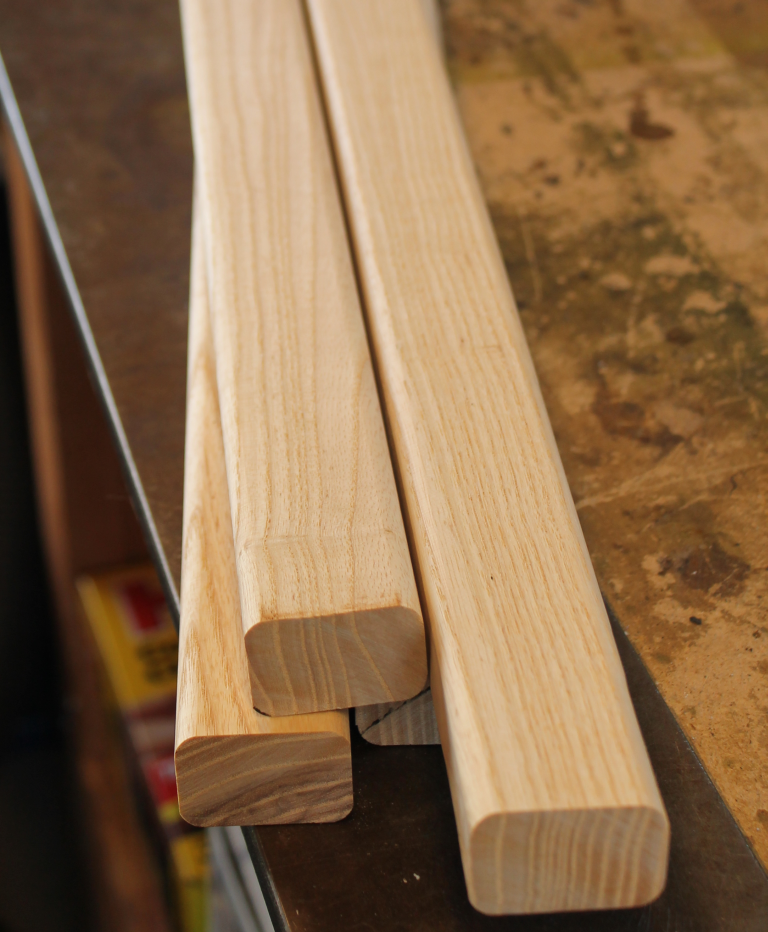 Ridge Spirit Outfitting offers ash thwarts up to approximately 35 inches long for outfitting your canoe.  Our standard thwarts are 1 ¼ inch wide by ¾ inch thick with rounded edges and have a teak oil finish.  Our thwarts are not pre-drilled, so that the customer can align-drill the thwarts with the existing holes in their gunwales.  When ordering, please specify the length of thwart that you need.  We will supply your thwarts approximately one inch longer than you need so that you can cut to get an exact fit, unless specified otherwise.
---
Thwart Hardware
| | |
| --- | --- |
| $4.58 per set of two | (THWH###) |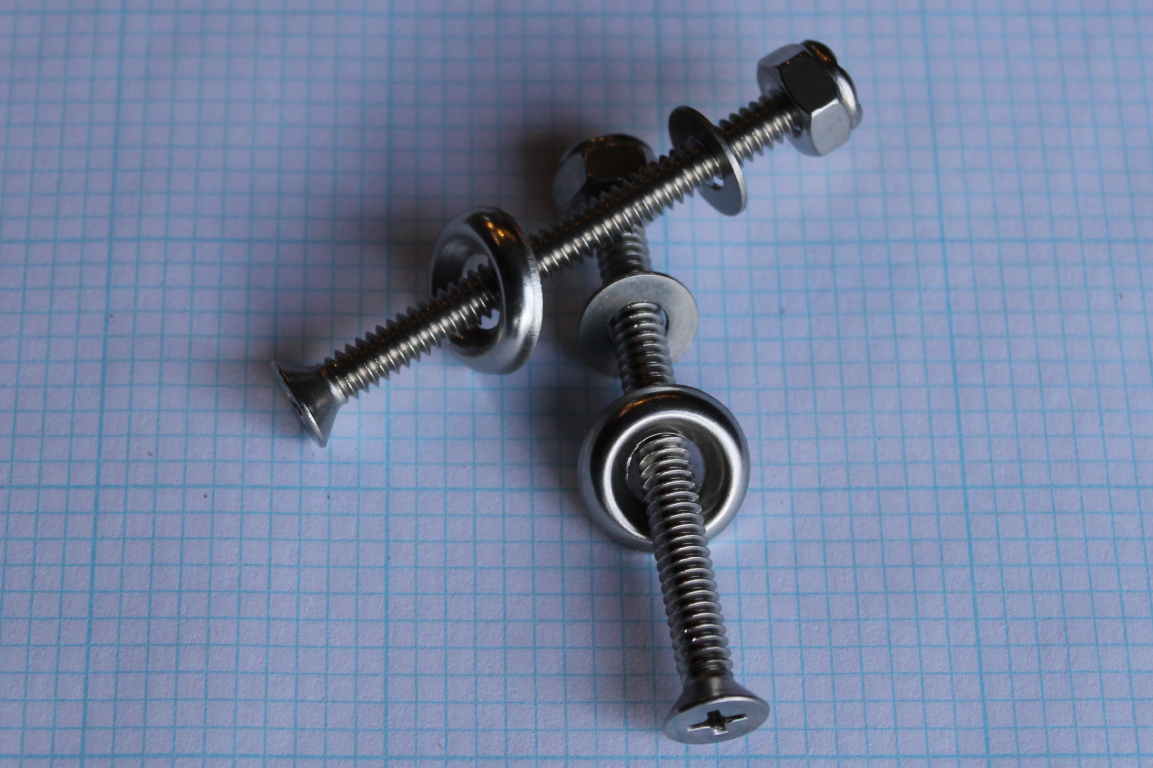 Ridge Spirit Outfitting offers stainless steel #10 hardware for attaching thwarts to the gunwales on your canoe.  We offer four different machine screws (1 ¾ in, 2 in, 2 ¼ in, and 2 ½ in lengths) to accommodate most common 'thwart + gunwale' thickness.  One set of hardware is enough to attach one thwart.  Each set of hardware comes with the following:
2x Phillips head machine screws
2x Cup washers
2x Flat washers
2x Locking nuts